Partner Events
Please email execdir@oregonfeb.us if you are a federal partner and have a professional development opportunity you would like to open to the wider federal community in Oregon & SW Washington.
Photos from Previous Events
Special Hiring Authority Panel Attendees
The OFEB had a great turnout at the Special Hiring Authorities event! There was a lot of great conversation and exchange of ideas.
Special Hiring Authorities Seminar Panelists
At the end of September, the OFEB hosted a Special Hiring Authorities Panel. Panel members included, from left to right: Tonja Pardo, State Director, Veteran's Employment & Training Service, Department of Labor- Veterans; Dan Veale, Deputy-Director, San Francisco FEB- Overview; Sara Russell, Director, San Francisco Federal Executive Board (FEB); Roy A. Savoy, Executive Liason Support Office Contractor, National Secuity Education Program (NESP)- NSEP Alumni; Joyce Hamilla, Executive Director, Oregon Federal Executive Board; Geoffrey Hickox, State Program Director, Corporation for National & Community Service- Americorps; Sarah Kassel, Regional Recruitment Supervisor, West Region, Peace Corps- Peace Corps Returnees.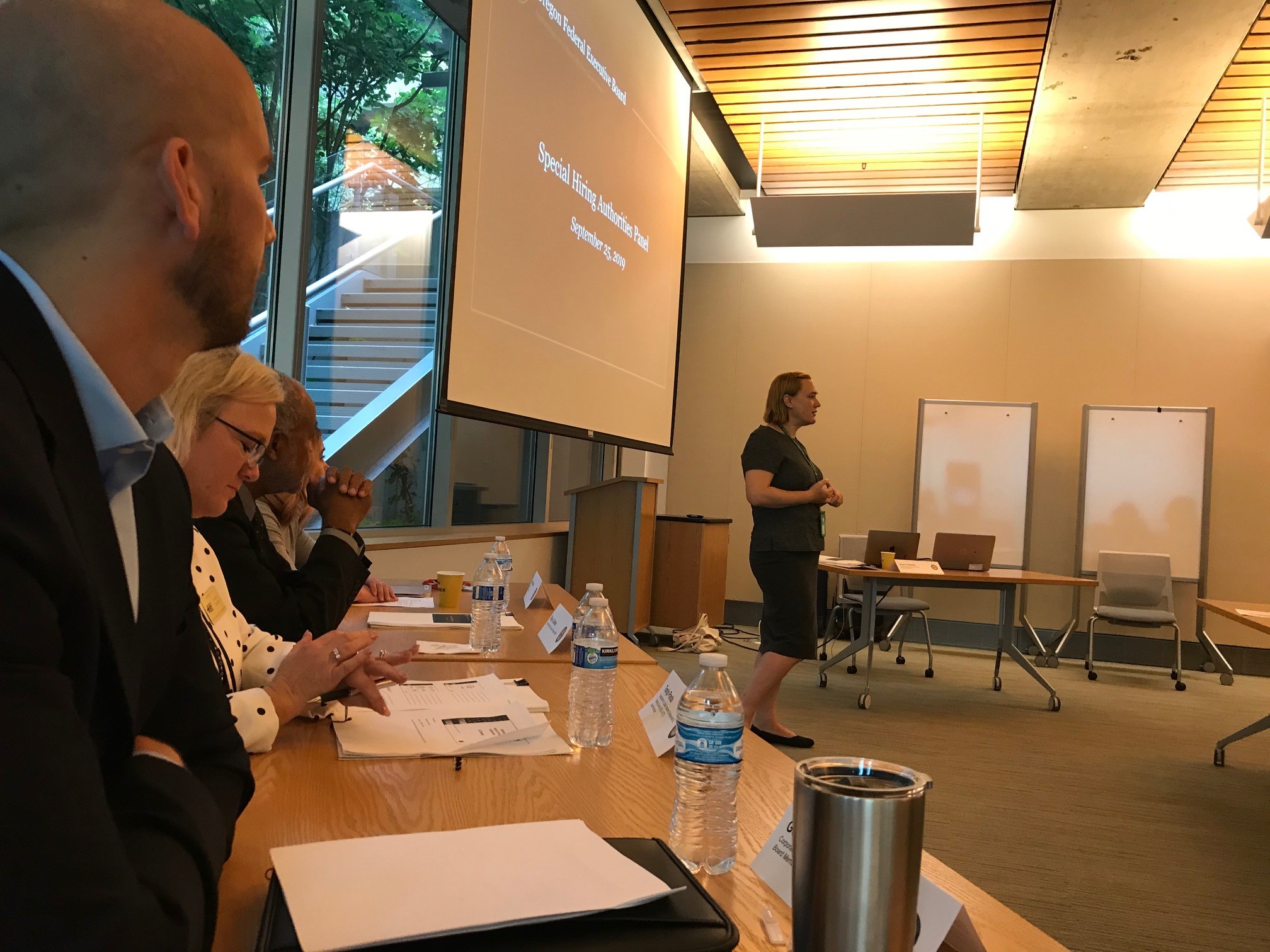 Executive Director Joyce Hamilla addresses Special Hiring Authority Seminar Attendees
Martial Arts for the Mind & The Art of Supportive Leadership
OFEB Executive Director Joyce Hamilla Welcomes David Gamlow of Clarity Seminars to deliver Martial Arts for the Mind & The Art of Supportive Leadership to the Oregon FEB membership